---
---
Indexed March 28, 2018
Tall Danish Modern Teak Dresser bedroom credenza By Arne Wahl Iversen for Vinde Mobelfabrik by RetroSquad
$899.00 USD
More Photos & Availability
---
Additional Info
Tall Danish Modern Teak Dresser By Arne Wahl Iversen for Vinde Mobelfabrik

Beautiful Vintage Teak with Wonderful Grain Patterns

+ + + PAIR (2) of 36" LONG MATCHING DRESSERS ALSO AVAILABLE + + +

RetroSquad
703 393 6898
"Always Happy to Entertain Offers"

This stunning well-built Danish Modern Teak dresser will get you many complements. It is in nearly MINT condition with no issues and comes from Vinde Mobelfabrik of Denmark. The dresser offers great versatility and features a huge amount of storage space with its ten drawers (4 long, 2 half size and 4 smaller). This is a well designed and practical dresser with a small footprint which will make a great modern statement in any bedroom.

The lines on this piece are graceful but simple making it a perfect match for other Danish bedroom pieces. This piece was crafted in Denmark and is a very well made product with quality drawers.

The quality of this item can be seen in the construction and materials used. Not all Danish furniture is created equal and there can be vast differences in quality between items that look almost identical.

CONDITION: This wonderful piece came from the original owners estate and is in very fine nearly MINT condition. Please read our 100% positive feedback and review our 5 out of 5 star rating for "Item as described" and "Communication."

DIMENSIONS: 43" High x 36" Wide x 17.75" Deep

DELIVERY: I can deliver to the DC, North Virginia and Baltimore area for FREE.

SHIPPING: I have developed a small network of trusted and insured independent truckers who specialize in the safe delivery of antique and collectable furniture. These independent truckers offer VERY good pricing and I can usually get an item this size shipped to NYC for around $275 - $350. A piece like this can usually be shipped to Chicago, Florida, Texas and as far north as Boston for around $250 - $350. Please contact me for an exact shipping quote.

Shipping Times: While the shipping companies I use offer exceptional pricing and great service the delivery times are longer than more expensive companies. If delivery time is critical please give me a call to discuss shipping arrangements. I have also used Plycon with good results when time is critical.

Please Read Our 100% Positive Feedback:
(only a sample below)

+ Great to work with... quality item... highly recommend... thank you!!
Jonbulldog (32) Apr-06-10 04:29

+ PERFECT !!!!!!!!!!!!!!!!!!!!!
Cleosullivaninc (17) Apr-01-10 08:59

+ Excellent seller..highly recommend..definitely an A+++++..thanks!!!!!
riverlbj (1496) Mar-03-10 13:57

+ The seller was incredibly helpful, the item was absolutely beautiful.
Jkarlitz2009 (20) Feb-11-10 04:19

+ Chris was great and the bed is amazing. I couldn't expect more.
Jt.kane (6) Jan-20-10 06:34

+ Excellent Seller! Item as described, fast shipping.
Markhas1 (697) Jan-13-10 06:39

+ Wrapped truly the way it should be done, absolutely magnificent. great moblers
sharonscooby001 (103) Dec-14-09 19:18

+ Terrific communication and follow-up. Delivered in great condition as described.
Molbio47 (129) Dec-08-09 15:58

+ A+++ Great communication. Great item. A perfect ebay experience.
Rosalindw1950 Dec-07-09 17:46

+ What great chairs! Good Seller, outstanding communication, a smooth transaction.
Ariesman31 (582) Dec-08-09 15:58

LOCAL PICKUP: Local pickup in Manassas VA. Is always welcomed. Obviously there will be no packing or shipping charges for a local pickup.
---
---
---
---
---
More from this Store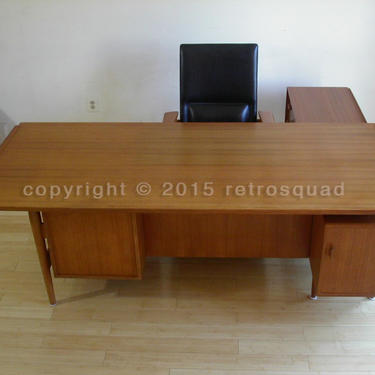 Danish Modern Teak Executive Desk by Arne Vodder for Sibast Mobelfabrik, Eames MCM Mid Century Knoll Herman MillerRosewood by RetroSquad> RetroSquad Manassas, VA (VA 20109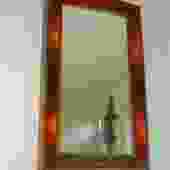 Pedersen & Hansen Large Lighted Teak Danish Modern Mid Century Wall Mirror MCM 60s by RetroSquad> RetroSquad Manassas, VA (VA 20109
36" Wide Tallboy Brazilian Rosewood Dresser By Arne Wahl Iversen for Vinde Storage Chest MCM Mid Century Eames by RetroSquad> RetroSquad Manassas, VA (VA 20109
---
---